Aramark Supports RMHC with Mask Donation Campaign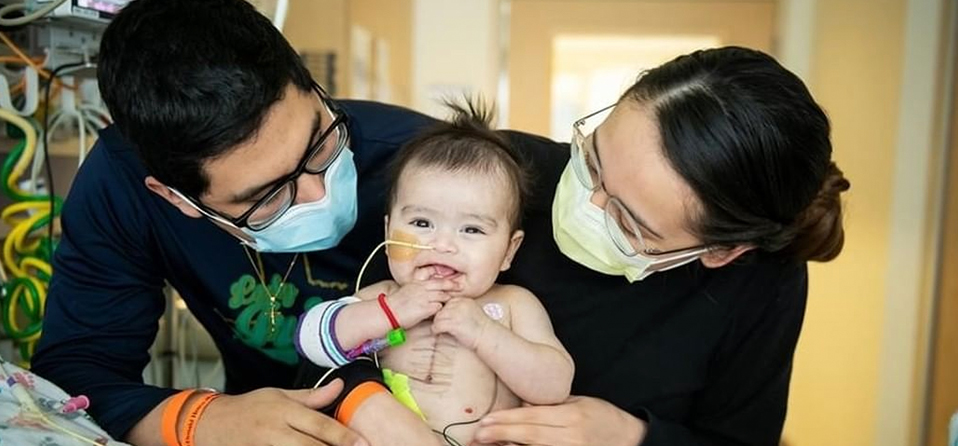 When a child is seriously ill or injured, the only thing a family should have to worry about is getting them the care they need. That is why, through our network of local Chapters, RMHC helps families with sick children stay together and close to the medical care their child needs at leading hospitals worldwide.
As you can imagine, local RMHC Chapters have been greatly impacted by the pandemic but have remained committed to serving families and their communities to the best of their abilities.
Thankfully, numerous partners have stepped up to help support Chapters in their efforts— partners like Aramark. Aramark has launched a face Mask donation campaign that will benefit Chapters in the United States as they work to continue supporting families with sick children in the face of the pandemic. For every non-medical Washable Preventive Mask (3 Pack) 1 sold, Aramark will donate 3 non-medical 7" 3-Ply Disposable Masks, and to kick start the campaign, Aramark has donated 50,000 disposable face Masks to be distributed among 50 RMHC Chapters. The campaign has a goal of donating a total of 5 million Masks2.
RMHC families navigate undoubtedly difficult situations in their children's medical journeys, and those difficulties are compounded by the pandemic. Aramark's generous donation is helping RMHC to provide even more resources and support during this challenging time.
"We are so grateful to have received these Masks from Aramark. Families often don't have much time to prepare for their stay with us and being able to provide Masks gives them much-needed peace of mind," said Elizabeth Sizemore, Guest Services Manager at RMHC of Central Texas.
Learn more about Aramark's support at aramarkuniform.com.
1 These Masks are not for medical use, do not protect against small respiratory particles that can cause illness and only provide extra face coverage that may help prevent the spread of larger particles.
2 With each purchase of a non-medical Washable Preventive Mask (3 Pack) from December 15, 2020 – December 14, 2021, Aramark will donate three (3) non-medical 7" 3-Ply Disposable Masks to RMHC Chapters up to a maximum of 5 million Masks. The minimum contribution for this program will be 50,000 Masks.
THIS

SUPPORT FAMILIES WHEN THEY NEED IT MOST
Give today to help support RMHC families worldwide.