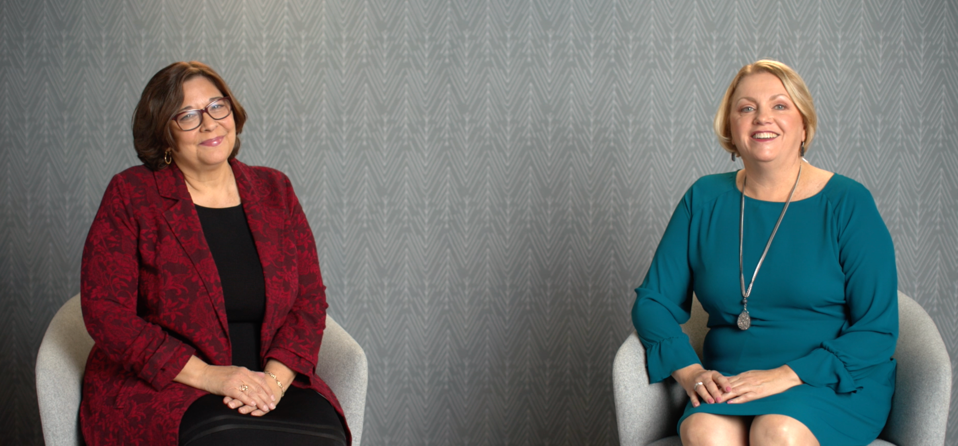 Kelly Dolan officially stepped into the role of President and CEO of Ronald McDonald House Charities (RMHC) on December 8, 2020. Together with Chief Operating Officer Janet Burton, Kelly will lead the strategic vision for the long-term growth, impact, and delivery of the RMHC mission around the world.
"Our global system remains well prepared to serve the needs of children and families in the best and safest ways possible moving forward," Dolan shared.
Even in the midst of a global pandemic, last year, the RMHC system rallied together to not only provide vital support and resources to children and families, but also strategically pivot to temporarily re-purpose RMHC program spaces around the world to support healthcare delivery and provide respite for healthcare workers on the frontline of the pandemic.
"Access to healthcare and family-centered care is at the heart of our mission," said Dolan. "We remain strongly positioned to continue to demonstrate how vitally important our programs are to the millions of children and families we serve around the world each year."
The leadership team is currently implementing the 2021-2024 RMHC Impact Strategy which charts the course for RMHC, moving the mission forward to positively impact health outcomes for more children and their families around the world.
Over the next few years, RMHC will focus on five strategic growth areas:
Using RMHC global programmatic reach to increase access to quality healthcare


Building capacity to support the expanding needs of the RMHC Global System

Elevating the RMHC mission and brand to deepen the understanding of the organization's impact


Distinguishing RMHC as an equitable and inclusive organization that attracts, develops and retains talented, highly skilled, and mission-driven people

Influencing health and philanthropic sectors to advocate for and invest in access to quality healthcare where the family is fully involved
"I am honored and grateful to be entrusted with leadership of this truly superb organization and look forward to working with our Board of Directors, our senior leadership team and the entire RMHC system to support our vision of a world where all children have access to medical care, and their families are fully supported and actively involved in their children's care," Dolan said.