When their newborn son needed to be transported to a different hospital at just two days old, Sarah Vogelsinger and her husband, Brian, were thrown into a flurry of worry. Not only was baby Isaac's cardiac issue more grave than initially thought, but they also soon learned that they wouldn't be able stay at the hospital and would need to leave their newborn baby alone at the hospital overnight.
"We lived over 40 miles west of the hospital, which can be a 1 or 2 hour trip depending on traffic. We couldn't imagine being that far from Isaac and also wanted to be able to be close to Isaac's older brother, who was only three at the time," explained Sarah. Thankfully, they were quickly referred to their local RMHC Chapter and Sarah was able to stay there— just steps away from Isaac's bedside— for as long as she needed, which turned out to be a lengthy 28-night stay.
"He is the sweetest little boy, and we believe at least part of that is from the immense amount of love we were able to give him in that first month of life, thanks to RMHC," Sarah explained. She went to describe the community of support that was made available to her through her local RMHC Chapter. "Our Chapter not only provided us with a place to stay, but so much more. There were other families that we were able to talk to who were in a similar situation, always ready to listen or grab a tissue for you if needed."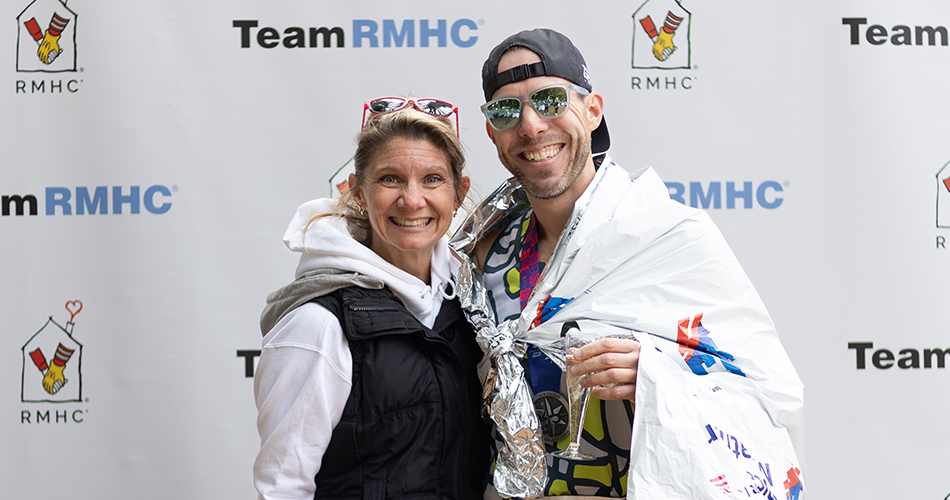 The support they received from their local Ronald McDonald House meant so much that Brian chose to run the Chicago Marathon to raise funds for RMHC. "I cry now thinking of the relief that opportunity provided us. Being able to be near him during the most challenging times has a value that I cannot describe. RMHC will always hold a place in our hearts and running to raise money for other families in the same situation is the least we can do."
Donate today to help support families like Sarah's and to keep them together when they need each other most.
More from RMHC, our families and supporters
THIS

SUPPORT FAMILIES WHEN THEY NEED IT MOST
Give today to help support RMHC families worldwide.