Chris Brum and Hugh Lyford were ecstatic when they learned they'd be adopting twin girls. They planned to travel across the country from their home in Southern California when the babies were born in mid-August.
However, things didn't go according to plan.
The babies were born 8 weeks early and Chris and Hugh quickly traveled to the east coast to be by their daughters' sides in the NICU. No matter what, they wanted to be near the girls as they grew stronger every day.
Chris and Hugh hadn't even thought about where they would stay, but because of RMHC, they didn't have to. There was a place for them to stay at a Ronald McDonald House, within walking distance of the hospital for a total of 28 days. RMHC supported Chris and Hugh, allowing them to support their daughters until were all able to make the cross-country trip to their new home.
"It was such a relief because the girls were very compromised in the beginning and it just allowed us to focus on them," Chris said. "We were able to go see them every day and save a lot of money and prevent financial stress during an already stressful time."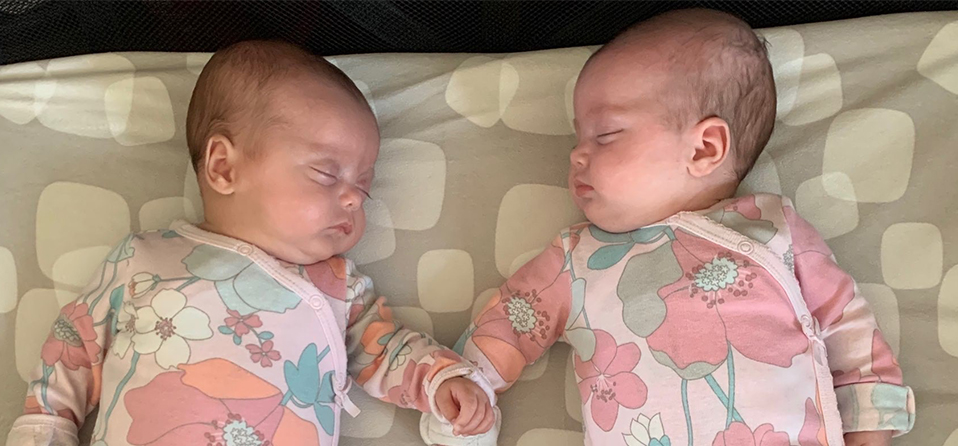 More than a place to stay, the House provided them with meals and peace of mind.
"Having dinner provided was essential. Especially when you don't necessarily want to risk going to a restaurant knowing you are visiting babies in the NICU, even if you had the time to, you don't want to expose yourself when you don't have to," Hugh said. "And because of the generosity of Ronald McDonald House Charities we didn't have to take that risk."
This Father's Day season, your support of RMHC can help dads like Chris and Hugh continue to feel fully supported so that they can focus on what matters most— their sick children.