Lederhausen Family:
RMHC Supporters For 30+ Years
Hello friends! My name is Mats Lederhausen. I'd like to share with you why I am an RMHC supporter and encourage you to become one too!
"At an early age, my parents taught me the importance of helping others and giving back."
My older sister, Erica was born in 1960 with cystic fibrosis, and endured numerous hospital stays throughout her life. Since healthcare in Sweden, where we lived, was delivered differently then, only one parent could visit her each day, and that was only during specific visiting hours. This experience was stressful and emotionally draining for both my sister and our entire family.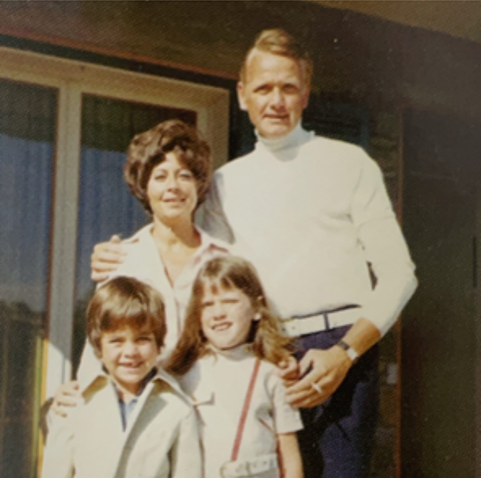 When she passed away from complications at just 16 years old, our family was devasted. My parents, Paul & Iréne, vowed to make things better for other families. In 1993, they helped found the first RMHC Chapter in Sweden, so families of hospitalized children can stay near their child's hospital or treatment center, and the entire family can be supported emotionally and physically throughout their journey.
As a Board of Trustees member for RMHC Global, I've seen the impact RMHC has on families, not just in Sweden, but around the world. Since 1974, RMHC has been caring for the entire family when a child is seriously ill. With over 685 core programs – and hundreds of local programs - in more than 60 countries worldwide, RMHC is a leader in enabling family-centered care and providing families access to the essential care they need.
But we know there are more families, communities and areas of the world who need our support.
"RMHC is one of the only organizations that takes care of the whole family when a child is seriously ill, and I want that to continue."
For almost 50 years, RMHC has been able to meet the needs of families with a child facing a medical crisis. From reducing the family's stress and financial burdens regarding housing and meals, to providing peace of mind and body for parents and siblings, to influencing leaders in pediatric medicine to keep the entire family informed and engaged – the RMHC mission is ever evolving to keep families and children at the center.
Please consider supporting our essential mission today.
More from RMHC, our families and supporters
THIS

SUPPORT FAMILIES WHEN THEY NEED IT MOST
Give today to help support RMHC families worldwide.