Jaymi Yantis had to have an emergency C-section to save her twin girls at just 30 weeks. She and her husband were devastated when she was discharged from the hospital and the twins weren't.
"Nothing can describe the feeling of going home from the hospital without your babies. I was heartbroken," explained Jaymi.
Thankfully, she and her husband were able to use the Ronald McDonald Family Room at the hospital, which gave them a place to rest, eat a snack, and stay close when they could not be bedside with their babies in the NICU.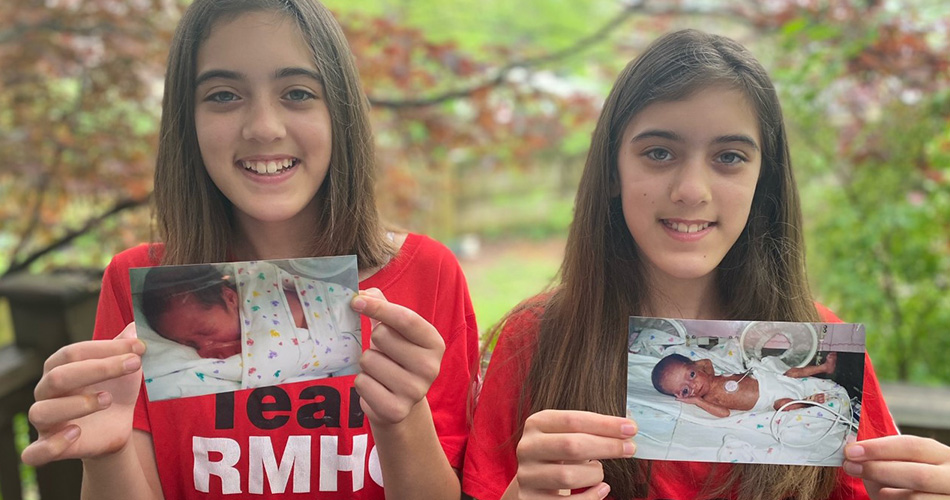 "Beyond the snacks and place of respite, there welcoming volunteers who always had a smile on their faces and were always willing to lend an ear and offer their support." Mackenzie and Caitlin ultimately stayed in the NICU for 7 and 10 weeks respectively and show no signs of their difficult start.
"You would never know that they were born 10 weeks early and recently started middle school. They're doing fantastic. Now that my daughters are thirteen and healthy, I am so honored and humbled to run with Team RMHC and give back to other families that need the services provided by RMHC to keep them close to their ill and injured children."